With the shoulder being our body's most mobile joint, it's not too surprising that shoulder pain is incredibly common here in the US. There are many injuries, conditions and disorders that can result in shoulder pain; however, our team here at Discover Medical Center understands that when shoulder pain sets in you want an integrative solution that ensures that not only do you get your shoulder pain under control but also that your body functions, as a whole, at its optimal best. Your Spring Grove chiropractors are experienced with shoulder injuries and trained to make sure they will never progress.
What's causing my shoulder pain IN Spring Grove
The first thing we'll need to do is determine the cause of your pain so that our chiropractic team can decide on the best treatment options. Some of the most common types of shoulder problems we see and treat include:
Sprains and strains
Tendonitis
Bursitis
Frozen shoulder
Arthritis
Rotator cuff tears and injuries
Dislocations
Here at Discover Medical Center, we understand just how painful shoulder problems can be. We know that you're not only looking for ways to manage your pain but also to be able to perform everyday tasks such as brushing your hair and putting on clothes.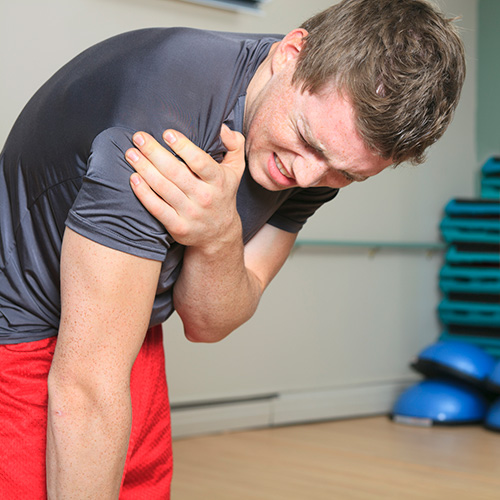 TREATMENT FOR SHOULDER PAIN
We provide an integrative approach to how we provide care, which means that we focus on the body as a whole to provide fully optimized and well-rounded therapy that benefits that body so that it functions together properly as a whole. We offer a wide range of treatment options to address everything from nerve and tendon irritation to chronic conditions that impact the mobility of the shoulder.
We offer many types of therapies aside from adjustments that have been proven to help reduce or eliminate shoulder pain. Our goal is to offer you the fastest recovery possible and get you back to a pain free state. Therefore, no matter if the pain is from a misalignment in the spine or from an incident involving the shoulder, Discover Medical Center in Spring Grove will be able to help you. If you have any questions, feel free to call! Our team is looking forward to meeting with you.